When people think of the name "Ford," words like solid and dependability probably come to mind. But maybe those are not the words you're thinking of if you are the owner of a Ford Escape that won't stop shaking when you're driving at high speeds. Sadly, the Ford Shake is a problem that's afflicted many Ford SUVs, trucks, and cargo vans. Having a car shake and vibrate noticeably when you're on the highway is a scary feeling, especially if you can't figure out what's causing the issue.
In the past several years, we've received a great number of calls from Ford vehicle owners, who have called us to ask:
My new SUV shakes all the time, and they can't fix the problem. What can I do?
Can I return my SUV and get my money back from the dealership?
Can I lemon my Ford Escape on my own, or should I get an attorney?
The good news is, there are in laws to protect you if your Ford was under warranty when you started taking your car in for repairs, Under the California lemon law, you can seek a refund or replacement vehicle if your car is compromised in its usability, safety, or value, due to a serious defect. But the process of filing a lemon complaint is quite complicated, so it's in your best interest to seek legal advice from a California lemon lawyer as soon as possible. For a free consultation with a lemon law expert at our office, call us today.
The Infamous "Ford Shake"
The Ford Shake is a term that's become infamous among owners of Ford trucks and SUVs. The problem has been reported by owners as a persistent shaking, rattling, or vibrating at higher speeds, particularly between 65 to 75 mph. This problem can affect the entire body of the car, or just the seat and/or steering wheel, but either way, it's a scary situation to be in when you're traveling on the highway with no clue as to what's wrong with your car.
Many owners have sought answers as to what's causing the Ford Shake, and unfortunately, there is no definitive answer. Possible causes include:
Defects or wear and tear with the wheels (bent or damaged)
Wheels that are off balance, which leads to shaking due to unevenness in the wheels / tires
Tires treads wearing unevenly (often linked to improperly balanced wheels)
Defective or worn-out shock absorbers, ball joints, and other suspension components
Problems with the engine or transmission – common cause of vibrating or shaking at high speeds
These are all serious issues that impair the safety of your vehicle, so please don't wait to take your car in for an inspection at an authorized Ford repair center. Bringing your car in for repairs is the best way to determine what's causing the shaking issues with your Ford Escape. If the problem cannot be determined, you may have grounds for a lemon law case, which we can assist you with here at Guardian Lemon Law Group.
Can I Lemon my Ford Escape and get a New SUV from the Dealership?
The Ford Shake is a serious problem that must be diagnosed right away. But what if your car has been in the repair shop multiple times and the manufacturer still can't figure out the exact problem? In that case, you may be eligible to return your Ford Escape to the dealership and get a replacement vehicle that is "substantially" identical to the original car. A lemon law lawyer at our office can explain exactly what this means and ensure that you receive the best possible deal from the manufacturer if you are interested in a replacement SUV from a lemon law case.
But maybe you are not interested in receiving another vehicle from the manufacturer. Perhaps you are asking yourself, "What if I don't want to replace my truck? Can I get a refund, instead?" This is another option you can select if your car is classified as a lemon. Also known as manufacturer buyback, a refund will allow you to recoup the purchase or lease price of the vehicle, minus the mileage offset and other applicable deductions. The deductions that are allowed by the manufacturer are outlined in the Song-Beverly Consumer Warranty Act (California lemon law), along with the conditions you have to meet prior to filing a lemon law claim.
Most importantly, you must take your car in for repairs right away so that the problem is documented during the warranty period. Then, you must give the manufacturer a "reasonable" number of chances to fix the shaking problem with your Ford Escape. Generally, we advise allowing around 4 to 5 repair attempts, but it really depends on the specific issue and the effect it's having on your ability to use the car. Thus, we recommend that you give us a call to verify the exact procedures you should take in order to protect your rights under California law.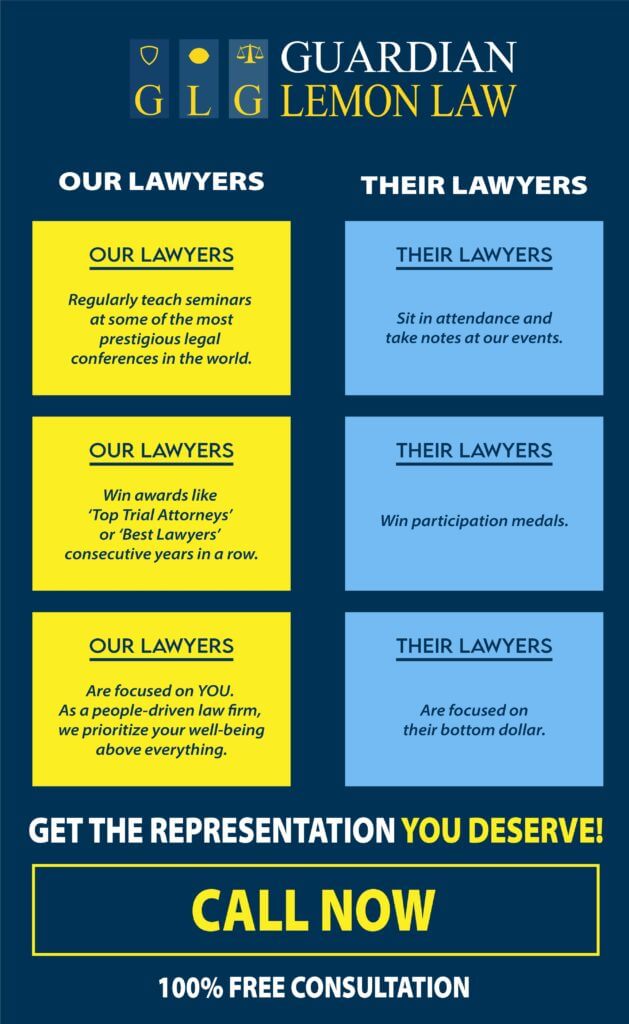 Average Case Value of a Lemon Law Case against Ford
Settlement values for a lemon law complaint range anywhere from $5,000 to over $100,000 at our law firm, so there's no way to say what the "average" value is for these claims in general. The differences in settlement amounts are due to a number of factors that are unique to each claimant. The original purchase price of the car is a big factor, but so are the client's out of pocket costs, their mileage offset, and if the manufacturer willfully committed a violation of the state's lemon law. To learn more about the elements that will impact what your lemon lawsuit is worth, call us to schedule a free case evaluation.
Estimated Timeline to Settle a Lemon Claim
Due to the laws that are in place, lemon law cases should be relatively straightforward, but manufacturers have a way of dragging out these claims in the hopes that the consumer will give up. With representation from an experienced lawyer, the majority of claimants receive their settlement within 30 days to 6 months. Cases that are especially complex (ones involving an accident, for example) may take one or more years, as a trial may be needed to recover your payment.
Statute of Limitations to File a Lemon Law Claim 
The statute of limitations for a lemon lawsuit in California is 4 years, usually from the first repair attempt or the date on which you can reasonably say that your car was classified as a lemon. We understand if you are confused by this statement, but there are certain issues that may affect exactly how long you have to pursue a lemon law case against Ford Motor Company. To verify the filing deadline that applies to you, contact us to speak with a lemon law attorney as soon as possible.
Manufacturer Covers Your Attorney's Fees
Yes, it's true – if you choose to hire a lawyer to represent you, there is no cost to you under the California lemon law. Legal fees are paid at the end of your case by the manufacturer, and they are based on your lawyer's hourly rate. This means your lawyer receives a set fee, while you recover the full value of your settlement award. Even more important, you won't have to worry about the possibility of going up against Ford Motor Company and their team of lawyers all by yourself.

Don't wait to hire the services of a knowledgeable lemon law attorney if your Ford Escape keeps having the shakes. Contact Guardian Lemon Law Group to schedule a free case review.
Free Second Opinion
If you have an active lemon law case that you have concerns about, there's no need to suffer in silence. Simply reach out to us and ask for a second opinion from an expert at our law firm. Due to the attorneys' fees provisions under the state's lemon law, some lawyers view lemon cases as a numbers game instead of opportunities to bring clients the justice they are entitled to. As a result, many cases sit on the back burner, while clients continue to wait for answers from their attorneys. If resolving your claim as soon as possible is of interest to you, contact us right away. Depending on the circumstances, we may be able to settle your case in 30 days, but you'll need to take that first step of giving us a call and scheduling a free second opinion consultation.
Our Law Firm is Here for You 24/7
Ending up with a defective vehicle is a frustrating experience, but it can also put your life in danger if the problem continues with no resolution in sight. Unfortunately, the Ford Shake is a problem that many consumers of Ford SUVs have dealt with, and continue to deal with, year after year. However, justice may be available to you in the form of a lemon law settlement, which we can help you obtain at no upfront cost. As we've previously stated, attorney's fees in a lemon law case are paid to us directly by Ford Motor Company. What happens, though, if we don't win your case? We offer a Zero Fee Guarantee to all clients, so you won't be billed for any legal fees, no matter the outcome.
Please take some time to speak with us if your Ford Escape has shaking issues that the manufacturer is unable to resolve. We handle lemon law claims for all models of Ford and Lincoln SUVs / trucks / vans, including:
F-150
F-250
F-350
Ford Maverick
Ford Ranger
Ford Transit
Ford EcoSport
Ford Bronco
Ford Bronco Sport
Ford Edge
Ford Explorer
Ford Expedition
Lincoln Navigator
Lincoln Aviator
Lincoln Nautilus
Lincoln Corsair