When you drove off the lot with your new vehicle, multiple breakdowns and costly repairs were probably the last things on your mind. After all, that's why you did your research and went to a reputable dealership. Unfortunately, even the most diligent customer can end up with a lemon, which is a term that's used to describe a vehicle with a significant defect that makes it unsafe or inoperable in the way it was intended.
This is a stressful experience for anyone to deal with, but luckily, California's lemon law is there to protect consumers just like you. However, taking advantage of the legal actions that are available to you is difficult if you are not fluent in English. If you are in need of a Chinese – Mandarin or Cantonese speaking lawyer to assist you with a lemon clam, please give us a call as soon as possible. It's essential to understand every aspect of the laws that apply to your case. Otherwise, you can be cheated out of the full value of your losses or end up agreeing to something that isn't in your best interest. Whether you speak Mandarin or Cantonese, we have a lawyer who can guide you through every stage of your case.
If you're ready to take action on a lemon claim and receive the compensation you deserve, contact us for a free consultation.
Is my Vehicle Eligible for a Lemon Claim?
To be eligible for a lemon claim in the state of California, you must meet the following conditions:
You must have purchased or leased the car from the manufacturer or from an authorized dealership.
The reoccurring defect with your vehicle must be covered by the manufacturer's warranty.
You must have given the manufacturer a reasonable number of attempts to fix the issue with your car.
Please note that you must take your vehicle back to the dealership (or a repair center authorized by the manufacturer). Do not try to fix the car yourself, as you will most likely invalidate the terms of your warranty. This means you lose the right to file a lemon claim, even if it's clear that there is a serious defect with your vehicle.
You must also allow a "reasonable" number of repair attempts before you can procced with a lemon claim. What does this mean? Generally, the dealership / repair center must be given at least 4 chances to resolve the warranty-covered issue with your car. But if the defect is serious enough to cause injury, or even death, they are allowed no more than 2 attempts. Another standard you can go by is the 30 day rule. If your car has been in the repair shop for over 30 days for the same defect, that also qualifies you for compensation under the lemon law. Once you've covered these bases, you can move forward with a lemon case against the manufacturer.
If you've done some research on this topic already, you are probably left with more questions than answers. This is particularly true if English is not your first language, meaning you have to rely on others or a translation tool. But this is an unreliable way to learn about your rights on something as serious as a lemon case. To protect your interests and obtain the funds you're entitled to, contact us to discuss your case with a Chinese speaking lemon law lawyer.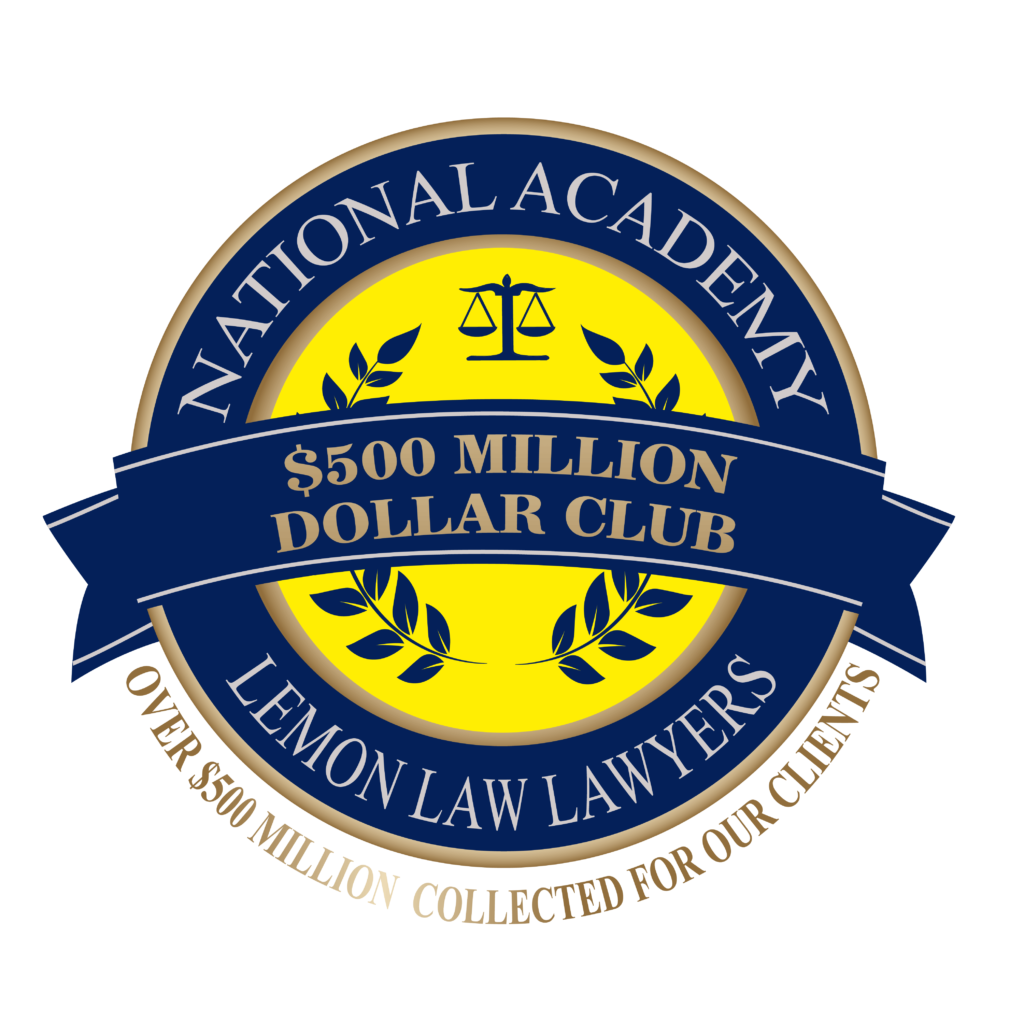 Advice from a Chinese – Mandarin and Cantonese Lemon Attorney
Car manufacturers are profit-drive entities, and the last thing they want to do is compensate you if they've sold you a defective vehicle. As a result, they spend considerable time and effort to keep you from winning a lemon claim, or at the very least, trick you into accepting a low settlement. The truth is, there is a lot of confusion when it comes to your rights under California's lemon law. Even native English speakers are confused by the claims process, so it's best to seek help from an experienced lemon lawyer.
If you're searching for a Chinese speaking attorney in the Los Angeles area, please take some time to meet with us for a free case review. One of our lemon lawyers can sit down with you and take the time to answer your questions in Mandarin or Cantonese. This way, you are not misled on your legal rights or end up making decisions you'll regret in the future.
By the way, the state's lemon law applies to most other vehicles, including boats, ATVs, motorcycles, motorhomes, and RVs. Commercial vehicles are covered as well, as long as they're under 10,000 pounds and registered to a business with no more than 5 registered vehicles.
With our attorneys by your side, there's no need to worry about a language barrier holding you back from the damages you deserve. Just give us a call to learn about your rights and legal options from one of our lemon experts.
What can I Receive from a Lemon Lawsuit?
The biggest portion of your lemon settlement is one of two things:
A refund of the purchase or lease price of your vehicle, along with collateral costs like finance charges, sales tax, and license / registration fees.
A new, defect-free replacement vehicle.
Additionally, you can ask to be reimbursed for out of pocket costs like rental car and towing fees due to your vehicle's reoccurring defect. If you got into an accident and suffered injuries as a result, you can ask for medical expenses, lost income, pain and suffering, and other damages through a personal injury claim. In short, there are many aspects to consider when you are seeking compensation as a lemon owner.
Average Case Value of a California Lemon Claim
This is one topic that comes up again and again during consultations, and we can certainly understand people's curiosity in regards to the value of a lemon case. As we mentioned in the previous section, there are various forms of payments you may be entitled to, so there's no way for us to provide an "average" settlement value that works for these cases in general.
Based on our many years of experience with lemon lawsuits, we would say that most cases are worth around $15,000 to $350,000 and above based on factors, such as:
The purchase / lease price of the vehicle.
Your out of pocket costs
If you sustained injuries from an accident due to the issues with your car
Another element that may apply to your case is the manufacturer's actions – specifically, if they intentionally violated the state's lemon law. If so, you may be awarded a civil penalty payment, which can be double your settlement value. For example, if your case is worth $30,000 and you are awarded a civil penalty, you can receive an extra $60,000 from the manufacturer.
We know this is a lot to process, but our attorneys will explain everything in detail during a free case review. Don't hesitate to contact us if you're ready to meet with a Chinese speaking lemon law lawyer.
Statute of Limitations to File a Lemon Claim
As with any legal action, lemon lawsuits are governed by a statute of limitations, which is the amount of time you have to bring forth a legal action. In California, lemon claims must be filed within 4 years, but when the clock starts ticking depends on the type of lemon claim you are filing. It's important to get this right, as the courts are very strict about the deadline to file a lawsuit. If you miss the 4-year window that applies to your case, you will most likely lose the chance to demand compensation. Please reach out to us so that we can help you determine the statute of limitations for your case.
How long does it take to Settle a Lemon Case?
The timeline to settle a lemon claim depends on the complexities in your case, as well as the manufacturer's cooperation. Payments may be recovered in as little as 30 days, but most cases take around 3 to 6 months. However, there are many complications that can arise throughout your claim, which will add to the overall settlement process. Lemon cases involving accidents, for example, are typically high value cases, usually in the 6-figure range. When that much money is involved, manufacturers will push back harder than usual. Thus, it can take over a year to recover your damages.
Free Second Opinion
Have you filed a lemon claim already, but need a second opinion from another attorney? Just like doctors, lemon attorneys can offer second opinion on active claims or lawsuits. Many clients simply need confirmation that their case is on the right track. But sometimes, we come across claimants who are frustrated by how long it's taking to settle their case. They may also have concerns about their lawyer's lack of communication or experience with certain aspect of the legal process. We can help you with any questions or concerns that are on your mind, and best of all, we won't charge you a single penny. That's rights; our second opinions are completely free of charge, so please schedule a time to speak with one of our lemon experts.
Contact Guardian Lemon Law Group
The lawyers of Guardian have extensive experience in the recovery of lemon law settlements. We are ready to represent you and achieve justice on your behalf if you've found yourself with a lemon on your hands. It can be especially tough to succeed in these cases when your English is limited, but that won't be a problem when you have a Chinese speaking lawyer by your side.
When you sign on with us, you will be offered a Zero fee guarantee. We put up all the costs associated with your claim and wait till the end of your case, when our expenses are covered by the manufacturer. That means we don't make a cent unless you do, and if we don't win your case, you won't be billed for any legal fees.
If you're ready to explore your legal options with a Mandarin or Cantonese speaking lemon attorney, contact our office to schedule a free consultation.