Coach House can have defective components on their RVs, and when this happens, you may need to call us to discuss initiating a lawsuit to recoup your losses. Any manufacturer's defect on your Coach House motorhome can be a serious flaw that can create an accident. Sometimes, a small defect can have big consequences, whereby it can cause an accident or perpetuate a crash to be even worse. If you have any questions regarding your Coach House RV and defects that affect the safety of your motorhome, you can contact us for a free evaluation at Guardian Lemon Law Group at 888.341.8537. We are available 24/7, and can walk you through your next steps to recovering from your RV lemon law case.
About Us
Our legal team is ready to talk to you today, regarding your defective Coach House motorhome. You do not have to wait any longer, and you can call us 24/7 to discuss your lemon law RV claim. We are here for you at the Guardian Lemon Law Group, and our legal team is prepared to start your lawsuit as soon as you call us regarding the particulars of your case.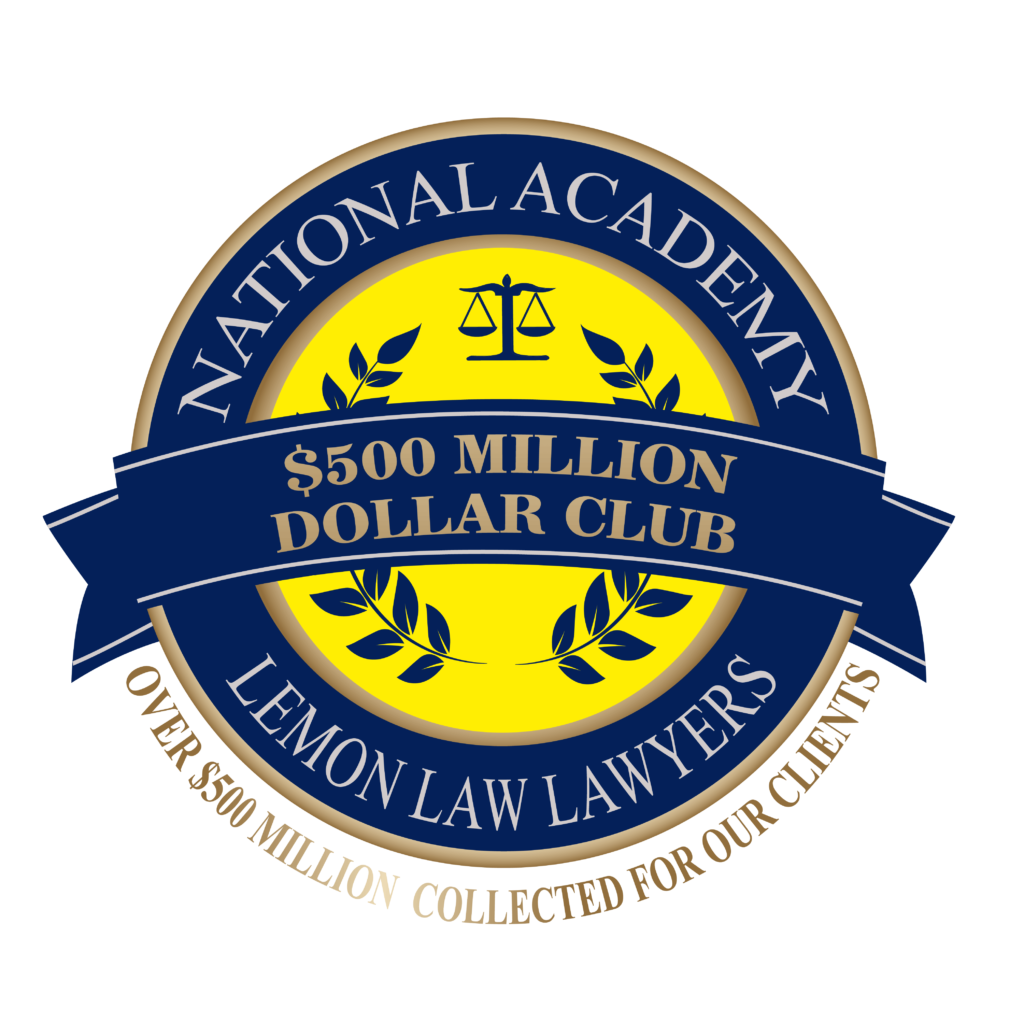 Coach House RV Manufacturer
The Gerzeny family started the Coach House RV company over 38 years ago, to build motorhomes in North America. They specialize in a patented one-piece hand-laid fiberglass body with a carbon-fiber reinforcement, to make motorhomes that will last for years. The Coach House motorhome company makes several models, including:
Models
Platinum
Platinum II
Platinum III
Platinum IV
Arriva
If you have had defects on any of these Coach House RV models, you can call us today to speak to our legal team about your manufacturer's defect claim.
Contrary to Popular Thought, Defective Seatbelts on an RV Are a "Big Deal"!
If you have an RV and you have defective seatbelts, it is going to be a huge safety issue for the driver and passengers in your motorhome. Crash tests show that if your RV seatbelts do not function properly, then in a crash people in your motorhome could suffer serious injuries as a result of this defect. The passengers in an RV need to be in seats that have properly working seatbelts. If the seatbelts do not work and cinch properly during an accident, then your passengers could be thrown wildly around the inside of the motorhome during a crash. Even if you don't have a crash with the motorhome, just backing up and turning into a sharp corner could send a passenger or a child that is unrestrained by a seatbelt flying into the air. Sometimes even high wind conditions can force the motorhome to sway unpredictably, and someone without a seatbelt on would be susceptible to fall to the floor facing a serious injury at that time. Unfortunately, the National Highway Traffic Safety Administration (NHTSA) does not crash test an RV in many instances, and the seatbelts therefore may be different depending on the weight of the motorhome. The Class A and Class C are over 10,000 pounds, and will have a different seatbelt requirement than for a Class B motorhome weighing in at 8,500. Some seatbelts in an RV have lap and shoulder harnesses, and some do not. If your seatbelts in a motorhome are defective straight from the factory, you can call us to review this claim at Guardian Lemon Law Group at 888.341.8537.
Common Defects on RVs Can Be Hazardous to Drivers on the Roadways
There are many common defects that an RV can have on the roadways. Sometimes there are more than one defect that can affect a motorhome, including issues with:
Tire wheel rims improperly touching ground when fully loaded
Exit sign not installed and missing
Ball joints loose on front suspension of vehicle
Loss of steering from separation of ball joints
Faulty headlight seals cloud headlights while driving
Cameras non functioning
Faulty speedometer display on RV
Circuit breaker installed too close to propane tanks
Wrong load information on trailer
Side patio deck bar locks too lose and come apart
Patio deck will drop down during driving
Malfunctioning electrical system
Improper installation of circuit breaker wires
Wrong hitch load capacity on label
Wrongly routed power steering hose
Foot pedal and brake activation signals for towing not hooked up properly
RVs missing rear-facing reflector
RVs missing proper reflective tail lights
Frame structure RV flooring may fall down
If you have had any of these defects on your Coach House motorhome, or other defective components not listed here, you can call us at Guardian Lemon Law Group at 888.341.8537 to review your claim for free.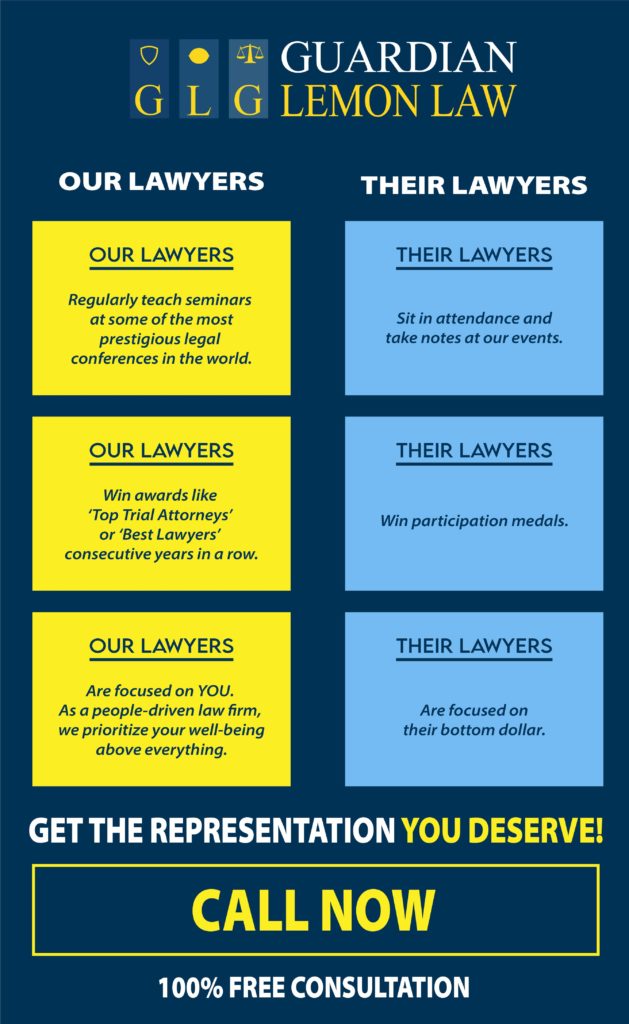 How Long Do I Have to File My Lemon Coach House RV Claim?
The statute of limitations for a lemon car claim is 4 years, depending on the facts of your lemon motorhome case.
What Are the Coach House RV Lemon Settlement Values?
The lemon settlement for our Coach House RV will depend on the extent of your damages, losses and other expenses associated with your claim.
How Long Will It Take to Settle My Coach House RV Lemon Claim?
Your settlement is expected to reach a conclusion between 3-5 months from inception, depending on your losses and damages.
Is My Leased RV Eligible for a Coach House RV Lemon Claim?
Yes, as long as your leased RV is under the original manufacturer's warranty, we can review your case for a lemon motorhome claim.
Zero Fee Guarantee
We are ready to talk to you about our zero-fee guarantee, when you call us today regarding your lemon motorhome claim.
Contact Us / Free Case Evaluation for a Coach House Lemon Claim
Our legal team is on the alert to take your call today, when you phone us at Guardian Lemon Law Group at 888.341.8537 to discuss initiating a lawsuit regarding your Coach House RV lemon claim. You can be connected to a lawyer with experience in negotiating and winning similar motorhome defect cases, when you call us today.