My Truck Shakes Can I Get a New Truck?
The Ford F-150 truck is known for its power, but also for having the "shakes." A car that is shaky has some issues and defects associated with the rigid body, body structure and engine-induced effects regarding shaking. If a car is shaking, it can be for several reasons. There can be issues with the suspension, defects in how the body of the truck was welded, or have problems with the vibration frequencies of the truck. All of this sounds highly technical, and in some ways it is. But it is not hard to fathom when sitting in the driver's seat of a truck that is literally shaking itself apart, as you are driving at city or highway speeds down the road.
They Can't Fix the Problem – Can I Lemon Out My Truck and Replace My Truck?
If your Ford F-150 is a shaking mess, then you most likely have a lemon truck. Your lemon car is defective and has an issue that may make it dangerous to drive around on the open roads. If you do have a defective lemon vehicle, then it is up to the car dealership to take the car back into its shop, and work on it to repair the problem that causes the truck to shake. No one would expect you to keep a car or truck that shakes when you are driving in the vehicle. If you are having problems getting the car dealership to "squeeze you in" to get your truck repaired for shaking, then you can give us a call at the Guardian Lemon Law Group at 888.341.8537.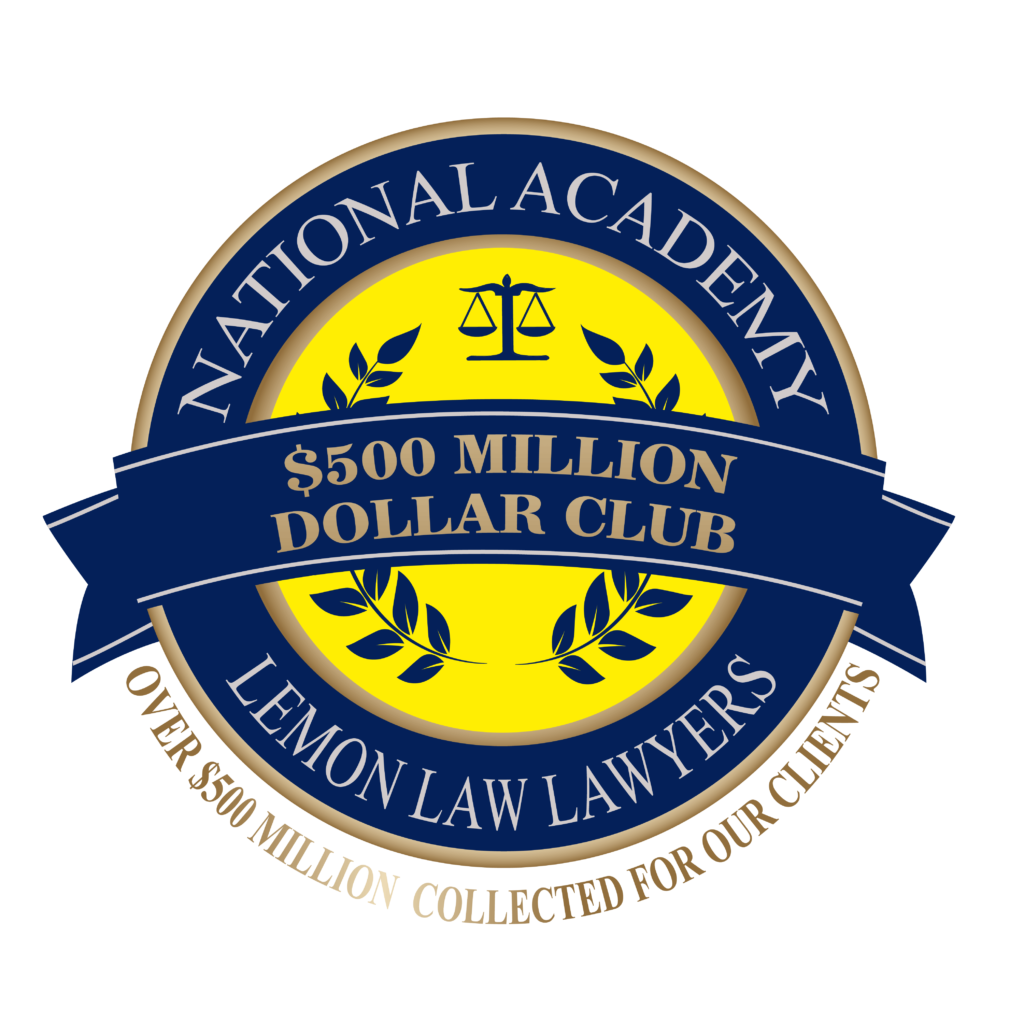 "Help, I Need to Return My Truck – Get My Money Back, What Do I Do Now?"
A truck that is shaking when being driven normally will be a hazard on the roadways. If a mechanic can review the problems on the truck and look over the triaxial accelerometers to measure the vibration levels, it may be possible to actually fix that truck from shaking. But if the car dealership is ignoring your calls, the chance of you getting the truck in to be looked at could be slim to none. If you have trouble getting the car dealership or auto manufacturer to take your shaking truck concerns seriously, you can call us at Guardian Lemon Law Group at 888.341.8537. We are here to help you, and are definitely on your side. We know how to get the car dealership and Ford manufacturer to talk to you, to either repair or properly replace your vehicle, when it has an issue with shaking.
About Us
The Guardian Lemon Law Group is ready to talk to you about your Ford F-150 that shakes when you drive it on the roads. We can review your case with you for free, and our multilingual legal team can converse with you in several languages including: English, Spanish, Portuguese, Tagalog, Armenian, Farsi, Arabic, Hebrew, Russian, French, German, and Korean. You can call us for free at the Guardian Lemon Law Group at 888.341.8537.
Ford Manufacturing Has Become Infamous for the "Ford Shake"
Ford has come to be notorious for the "Ford Shake." The "Ford Shake" refers to a trouble that some Ford truck proprietors have stated the place the automobile experiences a widespread and chronic shaking or vibration, usually at motorway speeds. The hassle of owning a defective truck can have an effect on the steerage wheel, seat, and whole physique of the truck, and can be felt most acutely at round 65-75 mph.
The specific motive of the Ford shake is now reviewed and evaluated as part of a manufacturer's defect, and may also be the end result of numerous other defect related factors, including:
1. Uneven tire wear: If the tires are worn unevenly, this can purpose the automobile to shake, specially at excessive speeds.
2. Wheel imbalance: If the wheels are now not balanced properly, this can motive the automobile to shake, specially at excessive speeds.
3. Worn suspension components: Worn suspension components, such as shock absorbers or ball joints, can reason the car to shake and vibrate, in particular at excessive speeds.
4. Bent or broken wheels: Bent or broken wheels can reason the car to shake and vibrate, specially at excessive speeds.
5. Engine or transmission problems: In some cases, engine or transmission issues can motive the automobile to shake and vibrate, particularly at excessive speeds.
It is endorsed to take the car to a certified mechanic for an inspection and analysis to decide the precise reason of the "Ford shake." That is, if you can get a car dealership auto repair shop to return your calls, call you back, and actually agree to schedule you to come in for a free repair of your lemon truck vehicle.
Common Defects on a Ford F-150 Truck Sold in the Open Markets
There are many different common defects that can be found on a Ford F-150 truck. Your defective truck may have had these issues, including:
Air Conditioning Systems
Automotive Bearings
Automotive Break Hoses
Automotive Steel Tubes
Ceramic Substrates
Exhaust Systems
Fuel Injection Systems
Ignition Coils
Side Door Latches
Spark Plugs
Oxygen Sensors
Air Fuel Ratio Sensors
Switches
Ceramic Substrates
You can call us at the Guardian Lemon Law Group at 888.341.8537, when you are ready to review and discuss your lemon truck claim against Ford. You can feel comfortable that we will listen to your issues and complaints, and work to get you full compensation and a full settlement package on your lemon truck claim.
Recent Victories for Porsche Owners
In 2020, there was a class action settlement from Porsche for $80 million, because of the fuel economy scandal for misidentified ratings on fuel economy for their vehicles. The owners of Porsche cars received compensation for the false higher ratings of allowable emissions, per the U.S. standards. Porsche and Volkswagen offered no remorse for cheating the emissions ratings, and still deny claims that they rigged their vehicles to make false readings. But a federal court did permit the settlement for the owners of these vehicles, which should be a lesson for dishonest car manufacturers in the future.
Zero Fee Guarantee
We can give to you a zero-fee guarantee, free of any costs to you. All that you need to do is to call us at the Guardian Lemon Law Group at 888.341.8537 today, to get in on this exclusive offer.
Contact Us / Free Case Evaluation for a Defective Lemon Ford F-150 Truck
We are here and ready to initiate a lawsuit on the merits of your damages, losses and any personal injuries, related to your shaking and defective Ford F-150 truck. Call us at Guardian Lemon Law Group at 888.341.8537, to talk to a lawyer with experience in managing and handling successful lemon truck claims against a Ford F-150 truck.