What to Do When You Can't Find the Problem / Dealer Can't Fix the Issue on Your Ford Mustang Mach-E Vehicle
To know that the check engine light or transmission in a Ford Mustang Mach-E is on, can make the driver do more than just cringe. This can be a serious situation, when there is a problem that the car dealership repair shop cannot find or adequately fix on your new vehicle.
You Can Return a Lemon Car, Get Your Money Back and Exercise Your Rights with the California Lemon Laws
Ford cars are well-known for the "Ford Shake," which is that the cars will shimmy and shake when idling, driving at highway speeds or starting, and are therefore highly unsafe to drive for this reason. The "Ford Shake" can be found when a car gets to highway speeds over 65 mph, and starts to basically rattle itself apart at those speeds. If you feel the shaking in your Ford, you might also feel it in the seats, in the body and a major vibration in the wheels as well. It can be a scary feeling to be driving your Ford down the road, and feel as if it wills shake apart at any second. Ford has not fixed this problem, and many mechanics don't know the source of the shaking felt in Ford Motor cars. Some ideas on why the cars shake can be that the shaking is related to:
Tires worn unevenly on the vehicle
Improper wheel balance
Worn suspension
Worn shock absorbers and ball joints
Bent and damaged wheels
Transmission issues
When you feel the shaking in your Ford vehicle, you will need to take it to a certified mechanic for an inspection. You need to have the car formally diagnosed, to determine and find out the exact reasons for the Ford shaking that you are experiencing. You can call us when you have a Ford Shake situation, and we will review it for you, going over all of your associated paperwork.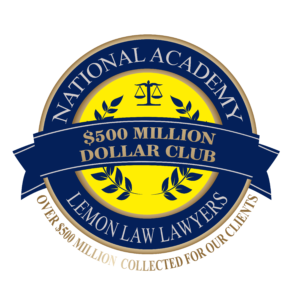 About Us
Our legal team is able to talk to you today, about your lemon car defect problems. You know it is time to bring in the professionals, when you can't get off the merry-go-round of excuses from the car dealership regarding fixing your lemon car. It is easy to get this process started, all that you have to do is to call us today at the Guardian Lemon Law Group at 888.341.8537. We are a multilingual law firm, and can converse with you in a language that you understand. Just give us a call today, and we can answer your call to give you the information you need when you have a lemon car that is unfit to drive on the roadways.
Ford Manufacturer Recalls the 2022 Ford Mach-E for Problems to Repair the Half-Shaft
Ford has had to recall the 2022 Mach-E vehicle to fix problems with the transmission, specifically the right rear half-shaft on almost 200,000 trucks. The Ford driveshaft on the F-150 trucks were faulty and installed the wrong way. In that case, the insulators went to failure, forcing the trucks to stop at any point in the journey driving the vehicle. Additionally, when the driveshaft started to fail, it tended to dig into the ground, launching the trucks upwards towards oncoming traffic for horrific accidents. Similarly the gear shifters do not stay in the "parked" position. This is because a bushing fails and allows the car to roll, which could happen on the over 3 million recalled SUVs, CUV, vans and sedans for all model of Fords with this problem.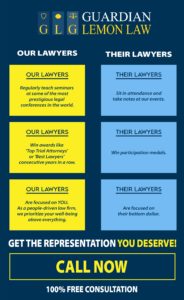 Common Defects That Can Plague Any Lemon Car Found on the Roadways
We understand what it is like to have a lemon car that does not drive "right," or that is a safety hazard because of all the manufacturer's defects going on with the vehicle. If this sounds like your own personal lemon car, you are not alone. You might be experiencing other defects with your lemon car, such as:
Minimodules non-functioning
Side door latches stuck in closed position
Fan motors not working properly
Automotive bearings missing or bent
Bearings broken and defective
Body sealing products unevenly applied
Instrument panel cluster cloudy and not working properly
Windshield wipers smear window
Power window motors uneven operation up and down
Brake hoses break prematurely
Exhaust systems emitting over emissions levels
Occupant safety system not properly set into vehicle
Radiator broken components
Headlights cloudy and non-functioning
In case you are having multiple issues with your lemon vehicle, you can call us right now at the Guardian Lemon Law Group at 888.341.8537.
How Long Do I Have to File My Lemon Car Claim?
The statute of limitations for a lemon car claim is 4 years, depending on the facts of your lemon car case.
What Are the Lemon Car Settlement Values?
The settlement values for your lemon car can vary from $20,000 to $200,000, depending on the extent of your damages, losses and expenses related to your lemon car claim.
How Long Will It Take to Settle My Lemon Car Claim?
It can take around 3-5 months to settle your lemon car claim. It will depend on your final expenses, losses and damages as related to your claim.
Is My Leased Car Eligible for a Lemon Car Claim?
Yes, your leased car is eligible for a lemon car claim. You need to look at the original manufacturer's warranty to ensure that your car is still within the number of miles necessary to keep the vehicle under the warranty. If you have any questions regarding your manufacturer's warranty, you can call us with these inquiries, and we can review your claim with you.
Zero Fee Guarantee
We offer a zero-fee guarantee, and we can review your claim for you without you putting any money up-front to be able to talk to us. It is easy to make the first call to Guardian Lemon Law Group at 888.341.8537 right now.
Contact Us / Free Case Evaluation
You can contact us for a free case evaluation for your lemon car claim. We can initiate a lawsuit based on your expenses, damages and losses related to this case. When you call, we will answer your questions and apply the California Lemon Laws to your claim, to get you the full reimbursement you need in this case. We will assign a lawyer with experience in lemon law claims to your case, and get you the full recovery compensation package that you deserve in this case.