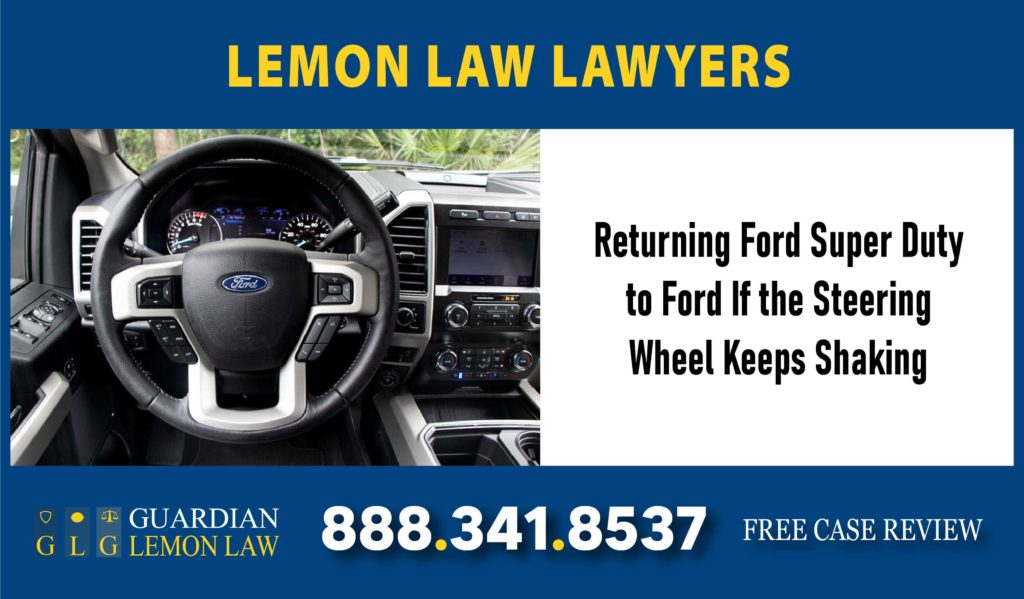 When you have a shaky steering wheel on a Ford Super Duty F-250 or F-350 truck, you have a disaster waiting to happen on your vehicle. Obviously, it will be difficult to impossible to drive the truck safely, when the steering wheel is shaking and fighting with you while driving the truck down the highway. First off, there may be issues with the tires holding the properly set pressure, which can cause shaking of the steering wheel. When a vibration is felt through the steering wheel then it may be that the front axle has a defective component to it. If the front axle is defective, then the tires may vibrate, or the wheels may have issues with vibrating during driving on highways or roadways. In a general sense, rebalancing the tires would often correct the issue, but it won't make a hill of beans difference if there are manufacturer's defects on the truck in the structure of the vehicle. When you experience shaking wheels on a Ford truck, you may be nervous to continue to drive the vehicle. We can answer any questions that you may have, if there are structural damages to the under carriage of a Ford F250 or F350 truck, you may have a lemon truck on your hands.
Ford Manufacturer Owes Me for My Lemon Car, with My Money Back, a Refund or Should Give Me a Replacement Truck for My Lemon Car
In most cases that is correct, that the Ford manufacturer will owe you for your lemon truck. The Ford car dealership in all fairness should offer to give you your money back, give you a refund or buyback your truck to replace the truck that is defective with a new one.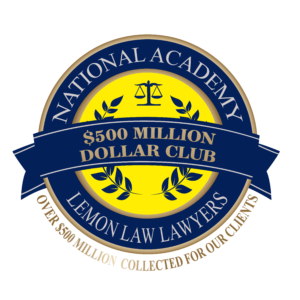 About Us
Our professional legal team is ready and able to work with you starting today on your lemon truck claim. All that you need to do is to call us right now, and we are here 24/7 to take that call from you. When you pick up the phone and call us today, we'll discuss your lemon claim with you for free. Your free evaluation will help ease your mind about this case, and we will get you a full settlement on your lemon truck claim.
Serious and Dangerous Commonly Found Defects on a Lemon Car or Truck
If you have a car or truck that has identified manufacturer's defects, you may be driving a ticking time bomb. Your car or truck may be so dangerous, that you may be in mortal danger of having a fatal accident, every time that you get into the vehicle and turn on the engine. Here are some commonly found defects that can result from a manufacturer's defect on a car or a truck, including:
Hazard lights defective
Headlights defective
Frame holes in body frame
Crumpling inside the trunk
Car alarm defective
Power windows won't roll down
Gauges don't work
Smelly interior
Unsecured frame under hood
Suspension damaged and cracked
Upward nails in cargo area
Unsealed holes in firewall
Hot engine when running, prone to smoking engine
Alternator defects
Free play steering wheel
Oil pressure losses
Engine no power
Knocking and clunking engine
Battery dies prematurely
Backup lights defective
Steering wanders
Moldy interior
Seats cracked
Air conditioner not working
Windshield wipers not functioning
You may have experienced these defects or other manufacturer's defects, that can affect the drivability of your vehicle. If this has happened to you, just give us a call at the Guardian Lemon Law Group right now. We can review your claim for you for free, and evaluate your case regarding the California Lemon Laws as applied to your case.
Attorney Provisions for a Ford Super Duty F-250 F-350 Lemon Truck Claim
You do not have to make any attorney provisions beforehand, and we do not expect any payment from you up front for us to start your lemon truck claim. That means that you don't have to pay us any down payment in advance of us working on your lemon truck claim for you.
Model Years Affected for Defective Ford Super Duty F-250 F-350
The model years affected will be for newer vehicles from 2017-2023 and current model years.
How Long Do I Have to File My Lemon Car Claim?
The statute of limitations for a lemon car claim is 4 years, depending on the facts of your lemon car case.
What Are the Lemon Car Settlement Values?
The lemon car and truck settlement values may reach between $20,000 to $200,000, depending on any additional losses that are associated with the claim.
How Long Will It Take to Settle My Lemon Car Claim?
Your lemon car or truck claim is expected to take up to 3-5 months to settle. But your final settlement will depend on all of your associated expenses related to your claim. This may take longer if you have a personal injury associated with the claim.
Is My Leased Car Eligible for a Lemon Car Claim?
Yes, your leased car or truck is eligible for a lemon car claim. You will need for your vehicle to be under the manufacturer's original warranty tied to the vehicle, or you may not be able to make the claim. You can call us and we will review it for you, if you have any questions about eligibility for the California Lemon Laws to your case.
Zero Fee Guarantee
We offer a zero-fee guarantee, whenever you call us to review your lemon truck claim. You never have to pay us any money up front, which makes it easier for you to make the first introductory call to us today.
Contact Us / Free Case Evaluation
When you pick up the phone and call us today, we will discuss your lemon truck claim with you for free with a free case evaluation. Your free evaluation of your case will ease your mind about initiating a lawsuit based on the merits of your claim. Our legal team has lawyers with experience in lemon truck claims, and we can get you the recovery compensation that you deserve in this case. Just call us at the Guardian Lemon Law Group at 888.341.8537 today.