About Us
Our law firm is comprised of knowledgeable and experienced lemon law attorneys, who understand how to apply the California Lemon Laws to your claim for defective parts. There is a time to try to resolve things by yourself in life, but this isn't one of those times. Your lemon truck claim can be saved, it isn't too late to start the process with us to get the top settlement value for your lemon car claim. You can call us today at the Guardian Lemon Law Group at 888.341.8537, and we will connect you with an attorney who can help you with your lemon truck claim right away. You don't have to take it on the chin when you have a lemon car claim. Let us resolve your lemon car issues for you. Our professional legal team knows what to do, to bring your lemon claim to a successful conclusion.
Ford Manufacturers Defective Batteries for the Ford Lightning Vehicles
There are many problems with defective batteries on the Ford Lightning vehicles that make them lemon cars. The F-150 Ford Lightning production has had issues, since the lithium-ion batteries have been known to catch on fire, which is a potential cause of personal injuries to any owner of the vehicle. One problem is that the National Highway Traffic Safety Administration (NHTSA) noted that the problem is that the fires from lithium-ion electric batteries are cause by defects in the batteries themselves. The batteries for the Ford F-150 Lightning are provided by the supplier SK On at the Atlanta plant, and assembled in the Ford Rawsonville plant in Ypsilanti. Other problems that affect the Ford F-150 are that the trucks have no pickup when shifting into drive, and they can gradually lose their forward motion power while driving, which is a major safety hazard.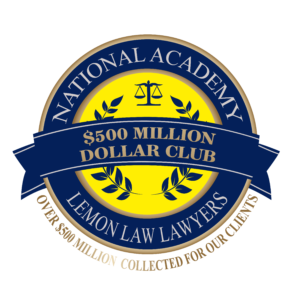 Why Don't the Auto Manufacturer's Test Their Electric Car Batteries Before They Are Sold?
It is decidedly hard and difficult to predict when an electric car battery will go bad. In fact, it would be nearly impossible to predict, but that would not be the case at all if the batteries made for electric vehicles were the best of the bunch. In many ways, an electric car battery can be a crap shoot, meaning that there can be many different types of defects in and on those batteries. The electric car battery is made and developed with electric cars in mind. But there are many components that can go wrong to make the batteries unsuitable to be used in any type of electric car. Most people don't realize what goes into making an electric battery. Electric car batteries are made up of a variety of cathode materials and additional structures, which can include components related to:
Glass and metal seals
Stainless steel case
Separator
Lithium
Carbon cathode
Current collector
Spring
Spacer
Adhesive
Terminal cap
Current collector tab
Lithium anode
Carbon cathode
Anode screen
High temperature shrink wrap
Insulator
Fuse
Any of these electric battery components can have a defect, and then the batteries will be at a higher risk of catching on fire while being driven and in use. The liquid cathode components have high energy density, and need to be carefully constructed, or can have defects when they are used. The electrolytes are reactive, and can conduct significant voltage delays. The liquid electrolytes can be considered strong oxidants, and do react with water to make a hazardous compound.
Common Defects for Lemon Vehicles on the Roadways Today
You can guess that many lemon vehicles are still on the roadways these days, and many of those cars have several serious manufacturer's defects plaguing the cars right now. If you have a lemon car, you may have experienced issues concerning the driving of the vehicle, such as:
Leaks in water pump/cooling hose
Muffler defects and noise
Transmission chatters
Hard shifting defects
Wheels unbalanced
Uneven tire wear from defective front axle
Noisy rear axle
Fuel odor noticed in cabin
Carburetor defective
Smoke from fuel exhaust
Overheating of engine
Defective metal work and welding
Cracked rims
Gearbox housing
Painted add on parts
Door assemblies
Bent chassis
Grinding noises in transmission
Parking brake defects
Steering wheel drifts to side
Antilock brakes lock wheels
Slipped transmission when driving
Delays in transmission when driving
Engine shaking
You may have experienced a defective battery, or other defects related to your Ford F-150 Lightning truck. If that happens to you when owning this truck, you can call us today at the Guardian Lemon Law Group. We will review your case for free, and get you the recovery compensation that you need on this claim.
Attorney Provisions in a Defective Battery Claim for a Ford F-150 Truck
The Ford F-150 defective battery claim can be settled with the Guardian Lemon Law Group, and you do not have to pay any up-front fees before we will start this claim for you. You give us our payment after you win, and not before that time. There is never any up-front fees due to us before you win and settle out your claim for damages, losses and expenses.
Model Years Affected for Ford F-150 Truck Defective Battery Claims
The Ford F-150 model years affected by the defective batteries are the 2019-2023 model years.
How Long Do I Have to File My Ford F-150 Truck Lemon Claim?
The statute of limitations for a lemon car claim is 4 years, depending on the facts of your lemon car case.
What Are the Ford F-150 Truck Lemon Settlement Values?
The settlement values associated with a Ford F-150 lemon truck claim can range from $20,000 to upwards of $200,000. Your claim will settle depending on your losses, expenses and damages associated with your case.
How Long Will It Take to Settle My Ford F-150 Truck Lemon Claim?
Your lemon truck claim may take between 3-5 months to settle, depending on the expenses and damages associated with the claim.
Is My Leased Ford F-150 Truck Eligible for a Lemon Car Claim?
Yes, your leased Ford F-150 truck is eligible for a lemon car claim. The claim that you are interested in making needs to be reviewed, to determine that the claim is still under the original manufacturer's warranty. If you have any questions, you can give us a call at Guardian Lemon Law Group at 888.341.8537.