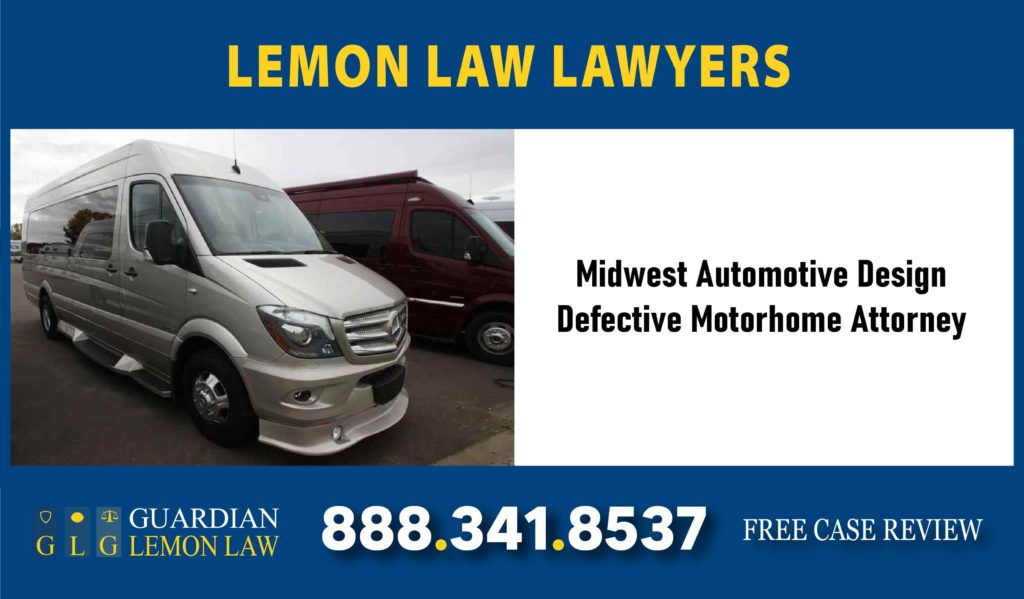 About Us
Our legal team will talk to you now, regarding your lemon claim for a defective Midwest Automotive Design motorhome. No one expects a brand-new motorhome to be defective, but they can be if they are not carefully made. We can answer any questions that you may have, regarding the California Lemon Laws and how they apply to your case. Just call us at Guardian Lemon Law Group at 888.341.8537, and we will review your lemon motorhome claim for free.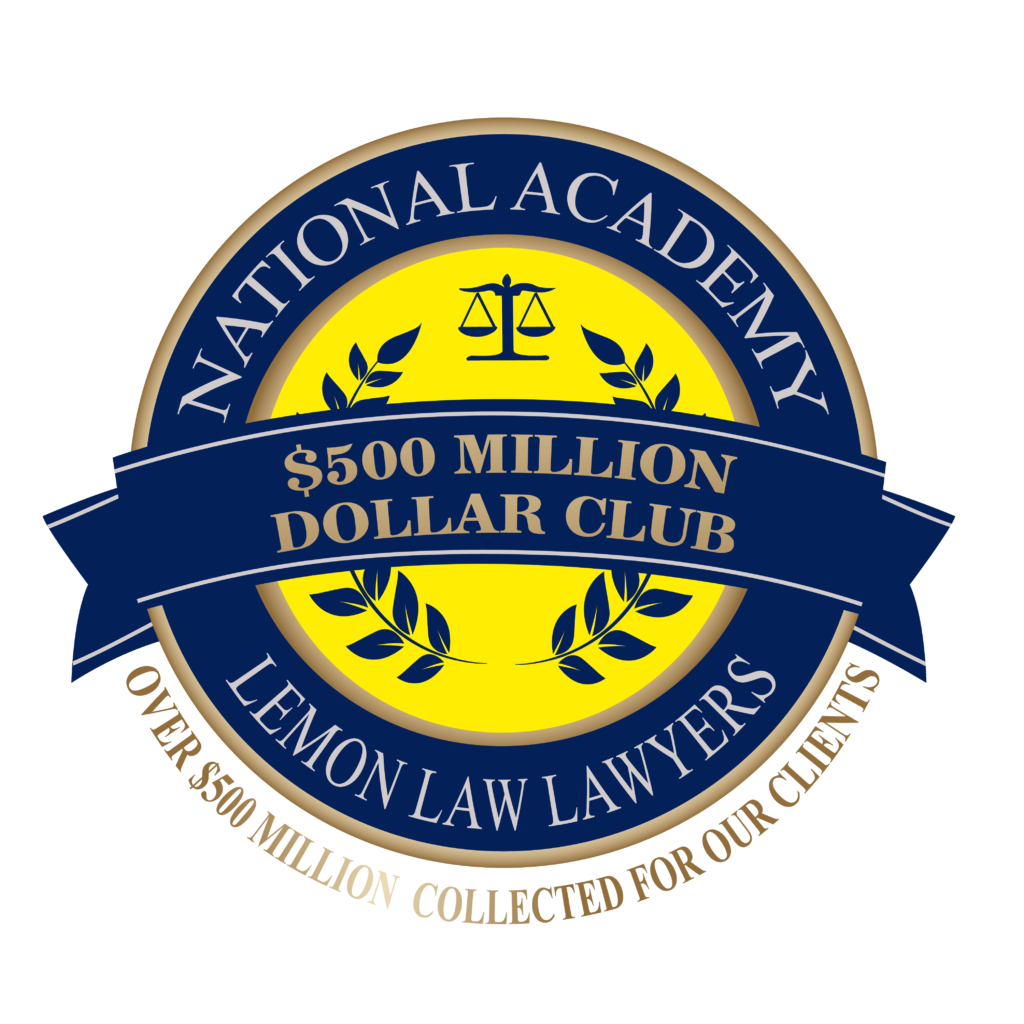 Midwest Automotive Design RV Manufacturer
The Midwest Automotive Design company is based in Elkhart, Indiana and started building custom luxury vans in 2001. The company does Mercedes-Benz Sprinter Van luxury conversions and other luxury projects and designs. You may have purchased one of these models:
Models
Luxe Cruiser
G Series
Business
Pro Series
Athletics Sprinter
Luxury Mobility Sprinter
If any of your Midwest Automotive Design motorhomes are defective, you can call us to review your claim.
The Roofing Materials Can Come Undone While Driving in Your Motorhome
You may have had the experience that your roof is starting to come off of your motorhome. This is because there may be a defective component as to how your roofing materials are attached to the RV. If this is the case, then your roof may become wind sheared and slightly airborne, while you are driving the rig down the highway. The shearing off of your roofing on the motorhome is a high hazard for any cars, trucks or other motorhomes who have the misfortune to be driving down the roadways behind you. If the roofing materials do come off while you are riding on the roadways, you may be creating a hazard for other drivers, which can cause them to have a serious accident. The natural consequence of your roof coming off while you are driving your RV, is that anyone on the roads with you will be impacted by that roof coming down, and it can cause a fatal crash for many other drivers on the roadways. If you have never gone up to the roof of your rig, you may want to go up there now, just to ensure that it is properly tightened and battened down as it should be from the factory.
Your Defective and Broken Leveling Jacks on Your RV Can "Jack Up" your Propane Appliances If It Is Not Fixed Immediately
If you are riding now in a defective Midwest Automotive Design motorhome with a broken or defective leveling jack, you might want to take heed. Those leveling jacks were put into your RV to ensure that you can keep the rig level on all surfaces that you may come across, out on the open roads. But did you know that if you can't keep your rig level, that it may keep your propane appliances from working properly? This might be the case, because if your motorhome is not level, your propane refrigerator or other units may not work at their best capacity. Additionally, you will be testing and messing mightily with the chassis and frame of your rig, if you keep it parked and not level while stationary. You will be causing high level stressors on the frame and the chassis, which can twist, weaken or damage your RV, and that is in the short run, not just the long run. If you have broken and defective parts on your RV straight from the manufacturer, you can call us today to review your claim. You do not have to suffer in silence and assume it is okay to live with a broken RV. You don't have to "take it" any longer, and you can call us for assistance any time, to review your case for free.
Common Defects on RVs Can Put You in a Dark Ditch on the Freeway All Alone
If you have a new motorhome and have manufacturer's defects plaguing your new RV, you may be experiencing issues with:
Loss of steering from separation of ball joints
Faulty headlight seals cloud headlights while driving
Camera's non-functioning
Faulty speedometer display on RV
Circuit breaker installed too close to propane tanks
Wrong load information on trailer
Side patio deck bar locks too lose and come apart
Patio deck will drop down during driving
Malfunctioning electrical system
Improper installation of circuit breaker wires
Wrong hitch load capacity on label
Wrongly routed power steering hose
Foot pedal and brake activation signals for towing not hooked up properly
RVs missing rear-facing reflector
RVs missing proper reflective tail lights
Frame structure RV flooring may fall down
Non-tested kitchen gas lines in RVs
Improperly sealed propane lines in RVs can cause explosion
Trailer tires damaged can cause fishtailing
If you have these defects or others associated with your new motorhome, you can call us to review your claim for free.
How Long Do I Have to File My Lemon Midwest Automotive Design RV Claim?
The statute of limitations for a lemon motorhome or car claim is 4 years, depending on the facts of your lemon car case.
What Are the Lemon Midwest Automotive Design RV Settlement Values?
The value of your lemon law motorhome claim may be between $20,000 and $200,000. The final settlement package will depend on your expenses and losses associated with the claim.
How Long Will It Take to Settle My Lemon Midwest Automotive Design RV Claim?
Your lemon law motorhome claim may take around 3-5 months to settle, depending on your damages and losses associated with the case.
Is My Leased RV Eligible for a Lemon Midwest Automotive Design RV Claim?
Yes, your leased RV is eligible for a lemon law claim, when it has manufacturer's defects on the motorhome. If you have questions on how the California Lemon Laws apply to your case, you can call us today to review your lemon law claim.
Zero Fee Guarantee
We have a zero-fee guarantee when you call us to discuss your lemon motorhome claim, for defective parts on your RV. It is easy to make the first call to us, just call today at Guardian Lemon Law Group at 888.341.8537 right now.
Contact Us / Free Case Evaluation for a Midwest Automotive Design Lemon Claim
In the event that you have a lemon Midwest Automotive Design RV, you can call us to review this issue with a free case evaluation, by calling us at Guardian Lemon Law Group at 888.341.8537. You can feel comfortable calling us today, to review your lawsuit with a lawyer with experience in settling out lemon law cases related to defective motorhomes. Just call us today to get the process started right now.