When you drove off the lot with your new Ford Bronco, you expected to have a car that was sturdy and dependable, one that would last you for many years to come. But now, you have found yourself with a vehicle that shakes for no apparent reason, usually when you're driving at high speeds. This is a common problem with many Ford truck and SUV owners, who have been complaining for years about the 'Ford Shake."
A constant shaking or vibrating in your vehicle is the last thing you want when you're traveling at speeds of 65 mph and above. Will I make it to my destination safely? What can I do if my SUV shakes, and the dealership can't figure out what's wrong with it? Can I return my SUV and get my money back? These are just some of the questions that are probably on your mind right now.
If you are the owner of a Ford Bronco with a persistent shaking problem, you may be entitled to protections under the California lemon law, officially known as the Song-Beverly Consumer Warranty Act. This law allows owners of warranty-backed items to seek compensation from the manufacturer in the event there is a significant defect with the product. Consistent shaking at highway speeds indicates serious issues within a vehicle that can compromise your safety. Thus, you may have grounds to file a lemon complaint against the manufacturer if they can't fix the problem.
In this article, we will go over your rights as the owner of a lemon Ford Bronco, but this information is only for general purposes. For information that's specific to your own vehicle and the legal options that are available to you, contact us to schedule a free case evaluation.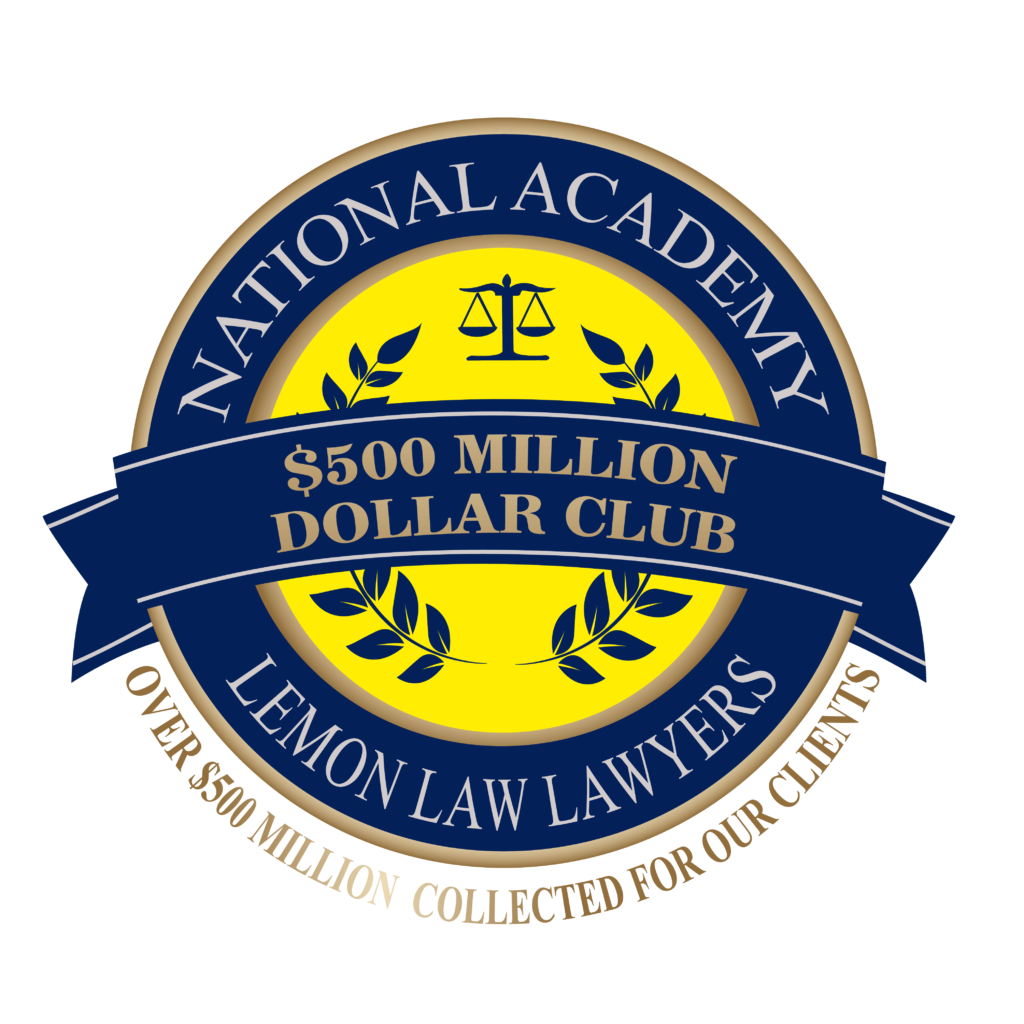 The Ford Shake – Causes and Effects
Before we discuss your rights as the owner of a lemon, let's talk about the Ford Shake – a defect that's been found in countless trucks, vans, and SUVs made by Ford Motor Company. Essentially, the problem involves a persistent shaking, vibrating, or rattling of the car at higher speeds, typically between 65 to 75 miles per hour. Some people feel it most in the seat and/or steering wheel, while others say they can feel the entire car shaking. No specific cause has been identified for this issue, but there are several possibilities:
Wheels that are bent or damaged
Tire treads wearing unevenly
Wheels that are not balanced properly (which contribute to uneven tire wear)
Defective suspension components, like worn-our shock absorbers
Problems with the engine or transmission
Keep in mind that these are all serious defects that can lead to an accident or cause your car to break down unexpectedly. To prevent these outcomes, take your car in for repairs as soon as possible, so that the problem can be diagnosed by an authorized Ford mechanic. But what can you do if the dealership is unable to figure out what's causing your car to shake?
Can I Lemon my Car and Get a New SUV?
Yes, under the California lemon law, consumers are entitled to reimbursement from the auto manufacturer if their vehicle has a serious defect that's diagnosed during the warranty period. However, the manufacturer also has the right to several repair attempts in order to fix the Ford Shake and provide you with a fully functioning vehicle.
The law only says that you need to allow a "reasonable" number of repair attempts, but doesn't provide a specific number. We would say that 4 to 5 repairs visits are enough, but if the problem is serious enough to cause an accident, 1 or 2 visits may be all that's needed. It's essential to get this right, so we recommend speaking with one of our lawyers to ensure that you've given the dealership enough chances to fix your Ford Bronco.
So, what are your rights if you've been to the shop back and forth multiple times, but your car is still shaking?
Can I take my vehicle back to the dealership and get a new SUV? What if I want my money back; can I ask for a refund?
If you are eligible for a lemon law claim, you can ask for a replacement vehicle or a refund of the purchase or lease price, along with incidental costs, like towing fees and rental car payments. However, the manufacturer may have the right to a mileage offset deduction for the usage of the car before you noticed the shaking problem. To learn more about the compensation you are entitled to, call us to speak with an experienced California lemon law attorney.
Statute of Limitations – How Long do I have to Sue the Manufacturer?
All lemon law cases in California must be filed within 4 years, but many people are confused about the starting date for this 4-year window. For the majority of claimants, the statute of limitations begins on the date of the first repair attempt. But the type of claim you are filing, the terms of your warranty, and various other factors can affect the amount of time you have to file your lawsuit. We can help you figure out the correct deadline based on your circumstances. However, it's best to take immediate action on a case and demand the payment you are owed, no matter how much time you have left. Contact us immediately to initiate the claims process with one of our legal experts.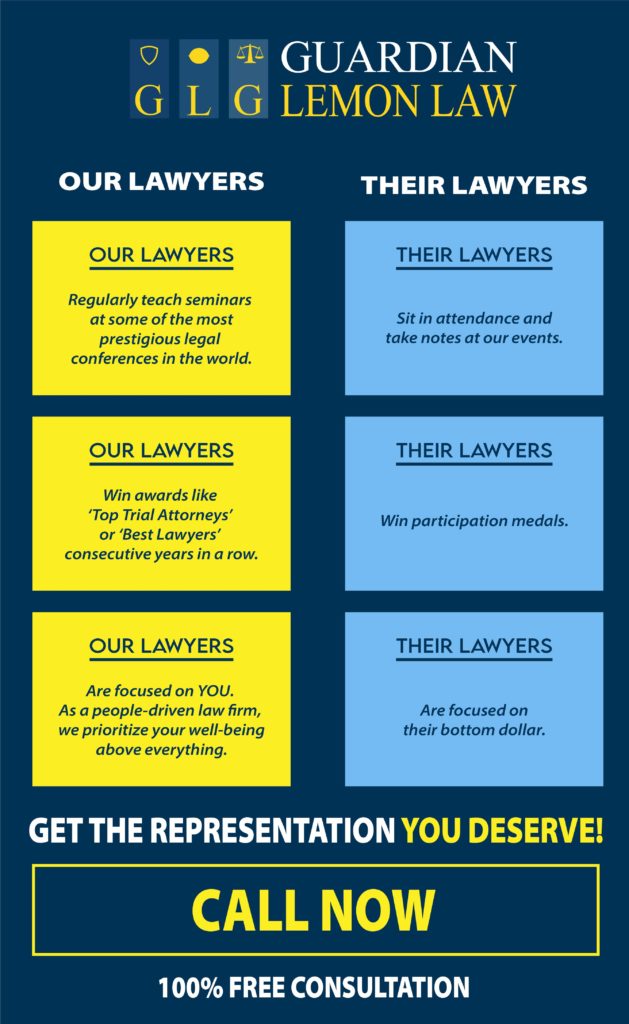 Average Case Value of a Ford SUV Lemon Law Case
The amount that can be recovered from a lemon lawsuit depends on the losses you have incurred, which will vary from case to case. On the lower end, a lemon law case may be worth around $5,000 to $10,000. But claims with extensive damage, and perhaps injuries from an accident, are worth much more – perhaps $100,000 and above. Due to the many factors that are involved, we will need to speak with you directly in order to determine what you can receive from a successful lemon complaint.
Estimated Wait Time to Settle a Lemon Claim
The process of recovering a lemon law payment can take anywhere from 30 days to one or more years, based on the complexity of your case and the legal actions we will need to file. We can say for sure that those with attorneys tend to get better results with faster turnaround times. Powerful companies like Ford have a team of lawyers and other experts, who will fight to deny your claim and save their client's money. Aggressive and skilled legal representation is the best way to protect your interests, so please contact Guardian Lemon Law Group at your earliest convenience.
What if I Can't Afford an Attorney?
Actually, you can hire a lemon law attorney at no upfront cost, thanks to the attorneys' fees provisions in the California lemon law. If you decide to hire a lawyer, their bills are paid by the auto manufacturer and not you, the consumer. In fact, the law is very clear on exactly how much your attorney is allowed to charge and how they will be reimbursed. That means you won't have to worry about legal fees at any point in your case, while having the reassurance of representation from a qualified lemon law lawyer.
Free Second Opinion on Active Lemon Cases
If you are in the middle of a lemon law claim against Ford Motor Company, it may be helpful to obtain a free second opinion from the lawyers of Guardian Lemon Law. This is your chance to verify that your case is on the right path or get answers to any questions that are not being addressed by your current attorney. We may also have legal strategies and recommendations that can help you settle your case faster. If a second opinion sounds like a service you would be interested in, please take a moment to contact us at our law firm.
Our Zero Fee Guarantee
Our law firm operates under the premise of free legal services to anyone that's seeking justice for a defective automobile. That's why all clients receive a Zero Fee Guarantee if they believe that we are the right firm to represent them. As we said before, the client pays nothing in a lemon law case, as the manufacturer pays our bills. On top of that, the Zero Fee Guarantee is our promise to you that you won't be charged for any legal fees in the event we don't win your case.
We are available to take your call 24 hours a day, 7 a week, so call us right away if you are dealing with a shaking Ford Bronco or any of the following Ford or Lincoln models:
F-150
F-250
F-350
Ford Maverick
Ford Ranger
Ford Transit
Ford EcoSport
Ford Escape
Ford Bronco Sport
Ford Edge
Ford Explorer
Ford Expedition
Lincoln Navigator
Lincoln Aviator
Lincoln Nautilus
Lincoln Corsair